Please help me find my way home!
Welcome to Perroquetsecours' website!

Perroquetsecours is a Registered Charity Organization whose primary mission is to reunite lost, found or stolen birds with their legitimate owner. However, the services we offer are not limited to this mission and they transcend borders. They are made accessible thanks to a large community of volunteers and partners who care deeply for all species of pet birds; you'll find support and solace with our team members.
Our services


Have you lost or found a pet bird? Publishing wanted notices is the raison d'être and core activity of our organisation. This service is an integral part of our website and forum; it is provided free of charge by our team of volunteers. Notices exclusively devoted to lost, found or stolen parrots are published to help accelerate the searching procedures and entered in a database updated daily and available for consultation. You'll also find a trove of information on our website, so feel free to browse it or register to interact with us.
Your implication

Help us help you! Your support helps us ensure the well-being of birds under our care and the continuation of our mission. Your participation to our cause can take many different forms.
Your contribution has helped Perroquetsecours soar since its first flight.
Billy
Perroquetsecours' instigator



Thank you for your support!
Upcoming events or promotions

Get your own calendar : http://www.perroquetsecours.com/?product_cat=calendrier

Ottawa parrot club next meeting
For more information, visit their website at: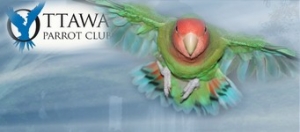 Key partners