Perroquetsecours Wanted Notice
Date : August 9, 2015
Status : Lost
Species : Hanhns macaw
Bird's name : Giovanna
Distinguishing Characteristics :
Location, Country, State, Province, City : Winnipeg, MB
Street, intersection, area : in Westwood
Band or microchip ID :
Details :
Contact name : Perroquetsecours
Contact phone : 450-567-8765
Contact email :
avisderecherche@perroquetsecours.com
Original Listing URL :
http://www.kijiji.ca/v-lost-and-found-p ... nFlag=true
Listing from : Kijiji
Quote :
This is not my parrot but I am trying to help out a person who is missing theirs and is desperate to get her back!

My Hahns macaw, Giovanna, flew away today from my backyard in Westwood. Very desperate to find her - she could be anywhere & will be very scared. Please help!


She went missing from our home at 20 Ericsson Bay. She is about 12 in long (half of it is tail) and she is green which makes it really hard to spot her. I appreciate your help!

Please if you live in this vicinity take the time to look up in your trees or your garage or house roof, thank you!
Picture or poster :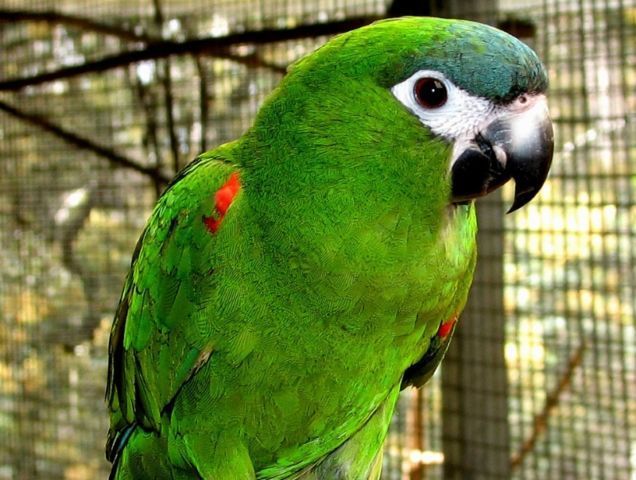 Perroquetsecours will automatically send to whom it may concern and as soon as possible, all information received as relevant that could lead to the reunion of this bird with its owner. Contact the original listing URL or contact Perroquetsecours at :
Avisderecherche@perroquetsecours.com
If this an urgent matter contact :
450-567-8765
Confidential Information :
viewtopic.php?f=443&t=16145
To follow the bird's historic, visit the following URL :
viewtopic.php?f=85&t=16143
The owner offering a reward does on its own initiative. Therefore, Perroquetsecours shall not be held responsible or liable for any payment regarding any reward offered or implied by anyone in any advertisements or articles published on its website or any other partner sites.