Website origin

Search notices were initiated by the loss of a bird and a broken heart, belonging to Jojo. Perroquetsecours is an extension of her vision that is a logical sequence of events. This site is a must for all those who have lost or found a bird.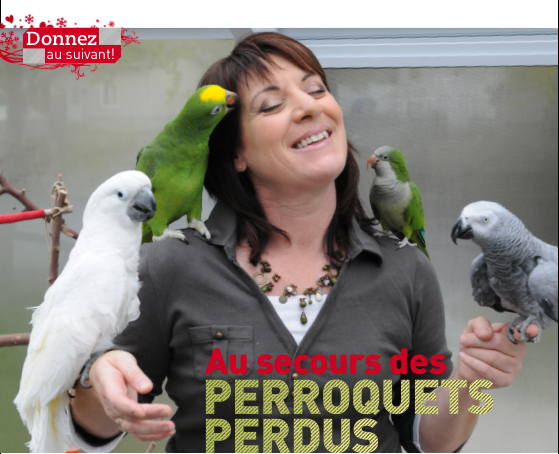 Jojo, founder
Perroquetsecours.com
Jojo lives with a family consisting of seven parrots, namely : Peanut (Jardine's) , Lola (Yellow-fronted amazon ) , Onyx (African Grey ) , Cashew (cockatoo alba) , Maggie (Cape Parrot ) , Paco (Quaker ) and Cocotte (Quaker ) .
The loss of her Jardine's Billy who escaped during a vacation at Ivy Lea's park in Ontario , in July 2008, hurt deeply Jojo. She went through this painful experience with a lot of intensity and sadness. Not having yet recovered her bird, since that day she search through the web daily for lost and found birds, in the hope of finding him. Noticing that very few reference sites on the matter of lost/found/stolen parrots exist on the Web, she committed herself to disseminating tirelessly publish all the birds search notices she saw on some forums devoted to parrots. Jojo had only one step further to make in order to create a website dedicated to the cause and it was launched in August 2010 as Perroquetsecours.com . The great adventure begins and Josee wishes, through her website , to help parrots find their family and support parrots' owners living through the same painful experience as she did when she lost Billy .